Bio

Holly Wyder is a creator extraordinaire. She studied Musical Theatre at St. Lawrence College. She moved to Toronto in May 2012 and took The Second City Conservatory program. She has produced/written several short videos including two web-series and a one-act play in the Toronto Fringe Festival.

This year she has produced a short film that's appearing in the Muskoka Film Festival (#BasicBaes), performed Shakespeare in Bercy Park with Dauntless City Theatre (Much Ado About Nothing) and started a sketch troupe that also made a short film (Forever Alone).

She will be participating in the Toronto Fringe Festival in 2019, stay tuned for more details!
---
Resume

Height: 5'4''
Weight: 145
Eyes: Blue
Non-union
Mezzo-Soprano
Theatre
Much Ado About Nothing (Dauntless City Theatre)
Opening Statement (MindPlay Festival 2018, Hamilton ON)
The Five Points (Theatre by the Bay)
LOL LOL Land (Daisy Productions, Orlando Fringe 2017)
Twist Your Dickens (The Second City)
Assisted Suicide Squad (Second City Writing Conservatory)
Getting Odd (HollyWould Productions, Toronto Fringe 2016)
National Demographic (Second City Improv Conservatory)
Mute (Toronto Fringe 2014)
Chicken Little (Solar Stage)
The Buddy Holly Story (Magnus Theatre)
The F Word (Buddies in Bad Times)
Let the Sunshine In (Welcome Wood, Brockville Arts Centre)
Film
Forever Alone (Lead, HollyWould Productions)
#BasicBaes (Lead, Daisy Productions)
Penny For Your Thoughts Web-series (Lead, CNW productions)
Fre-breeze (Lead, CNW Productions)
Inside Joke (Lead, CNW Productions)
True Lovers (Ensemble, DK TV)
Female Therapy Season One (Lead, HW productions)
Celiac (Supporting, RF media)
TrainingTHE SECOND CITY TRAINING CENTRE:
Conservatory Grad, Level A-E
ST. LAWRENCE COLLEGE:
Musical Theatre Performance Program (Diploma)
ACTING:
Clown
Ken Hall
Improv
Etan Muskat, Frank McAnulty, Evany Rosen, Kris Siddiqi, Connor Thompson, Kevin Matviw, Ashley Comeau, Karen Parker, Marjorie Malpass, Jacob James
Scene Study
Mike Shore, Tony Babcock, Brian Frommer, Kate Hurman (Shakespeare), Andy Massingham, Alix Sideris, Mary Ellis, EJ Scott
Film Brad Milne, Tony Babcock, Michael Gordin Shore, Nola Augustson
DANCE:
Jazz
Cheryl Blondin, Kerry Gage, Jay T. Schramek, Janet Venn-Jackson
​ Tap
Deanna Smith, Janet Venn-Jackson
Ballet
Alejandra Sanchez, Tina Veirra
VOICE:
Robert Graham, Barbara Szarek, Susan Eichhorn Young, Luiz Monterei, Aaron Eyre, Pat Towell, Jenniah Armstrong, Jamie Philp, Denise Krawczuk
WORKSHOP:
Rosalie Joseph (2-day on camera audition lab)
,
Nola Augustson (Intermediate Camera Ready Scene Study)
,
Thom Allison (2-day workshop)
,
Sue Morrison (2 day Clown)
,
Lynne Cormack (2-day on camera audition lab)
,
Dorian Foley (Stage Combat)
​
Special Skills
Simple Slight of Hand, Basketball, Bowling, Clarinet, Violin/Fiddle, Tenor Sax, Latte Art, Basic Puppeteering, Basic Piano, Guitar, Whistling, Loon Call, Valid Passport, G level Drivers License,
Dialect: Russian, Southern, Hispanic, British, Irish, French
Powered by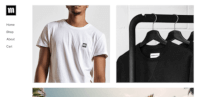 Create your own unique website with customizable templates.